Healthy workplace equals healthy productivity
Developing a wellness calendar at work is a great way to keep employees thinking about their health and wellbeing.
Nutrition plays a large role in this including energy levels, immunity, better sleep and stress resilience.
Lifespark Nutrition corporate seminars, workshops and staff challenges provide ways for companies and employers to help promote healthy eating in the workplace throughout the year.
Give your team more than just a paycheck, put the 'spark' back into their work!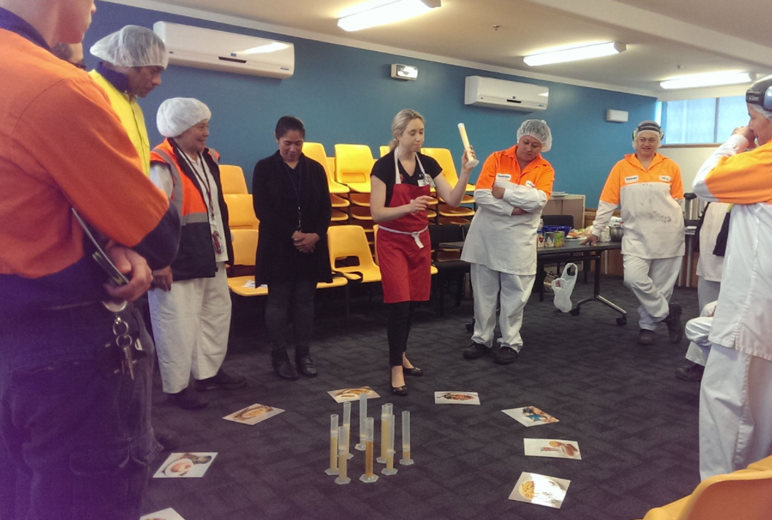 As a business this means:
At Lifespark we can put the 'spark back into your Team' by providing interactive nutritional presentations and tools to provide:
Reduced sick leave (physical and mental)

Increased work productivity

Improved team collaboration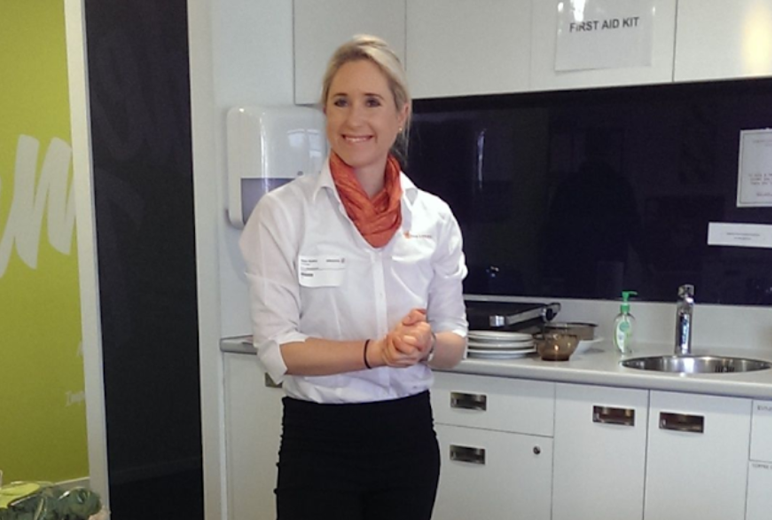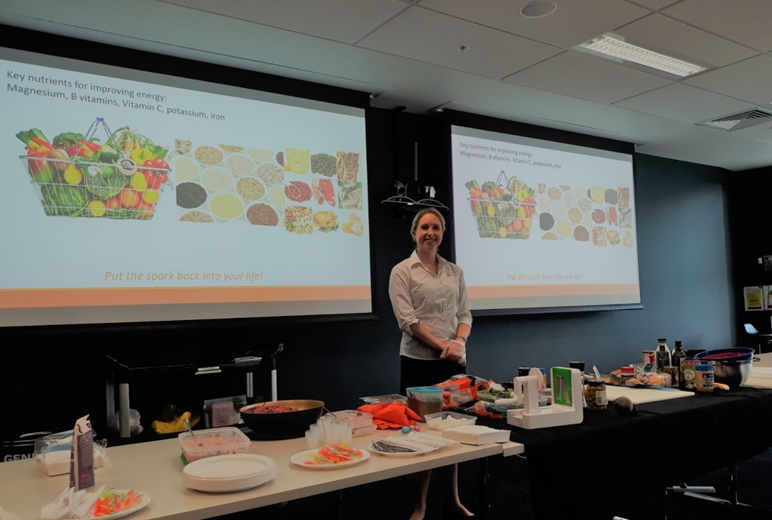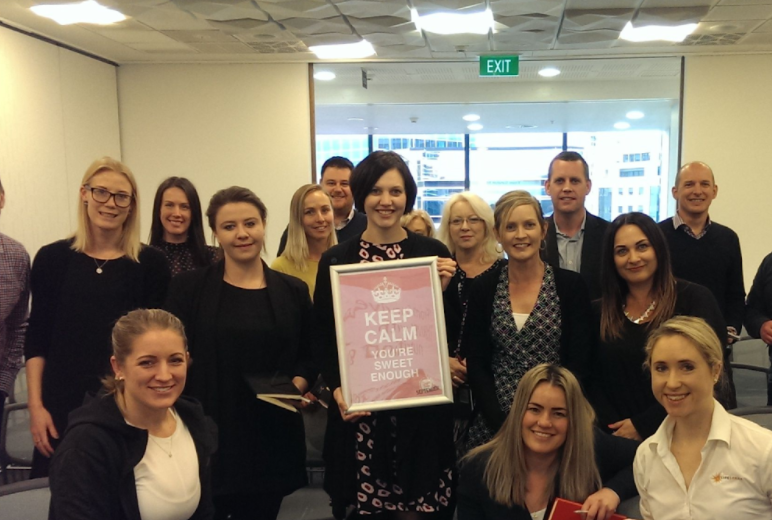 The Lifespark Eat Right Live Well Programmes will enable employees to gain an understanding of how to reduce stress and optimise energy levels with good nutrition and nutritional habits, make quick and healthy snacks and lunches at work through an interactive and enjoyable presentation.

We bring along samples of foods so staff will learn how to read a nutrition panel and know what foods are healthy vs unhealthy and help with menu planning, particularly around what to have for lunches and snacks.
Testimonial
AMP
Kate was great to work with. Her seminar that she presented to our employees across Auckland and Wellington was really fun and interactive. She got people up from the audience to help her make the food as well as providing information and benefits about the food she was using. I had really positive feedback from both offices and lots of people were making the recipes Kate showed us, especially the breakfast recipes which is great. I would definitely recommend Kate and the Lifespark team
You may want to have an entertaining live food cooking demonstration to show how easy but tasty healthy food can be and everyone can have a taste.
You can book a selection of snack and lunch ideas based on your staff kitchen set up.
Testimonial
Westpac Bank
I just wanted to say thanks for organising today's session with Kate Walker. This was by far one of the best PD sessions I have had at Westpac and really set the tone for an organisation that cares about its people.
Need a longer programme for staff to really change habits? We have that too! We can run 14 to 30 day challenges with nutrition plans, recipes, education tips, exercises & food & exercise trackers. We have Sleep Challenges, Reduce Sugar Challenges, Drink More Water challenges, Improve your Gut Challenges or design your own workplace challenge with us.
Key outcomes achieved for your staff may be:
How food can affect sleep and mood

Greater employee understanding of how to make healthier breakfasts, lunches and snacks, even on the run.

How to read and understand a nutrition label

How to manage stress and fatigue with good nutrition

How to stock your fridge and pantry for optimum health and vitality

Real time cooking demonstrations and tasters for each person on how to make healthy meals and snacks including nutritional tips and interactive guidelines for each recipe including benefits.

Print out notes with information and recipes

Creating challenges for staff to support each other to improve everyone's health.
Testimonial
Vector Energy
Kate was great at helping organise a wellbeing day for us and set up a stall with fun activities showing how much salt was in packaged foods. She also did a very educational presentation about sodium and heart health which the staff got a lot out of. Will be getting her back next year!
Providing employees with education, direction and motivation to eat well and look after their health at work and at home, means reduced sick leave, increased work productivity and the result for the business is a motivated team of employees with improved physical and mental health and wellbeing
Prices range- Please enquire