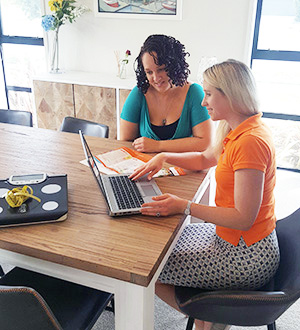 Kate Walker - Nutritionist
Why Lifespark
The Lifespark Difference
Lifespark Nutrition was founded by Kate Walker, in 2010 with a vision to help our clients get the most out of life with the support of healthy eating and nutritional advice.
Kate prides herself on being friendly, approachable and non-judgmental. Lifespark is all about helping everyone from different ages, backgrounds and ethnicities to be able to make the healthy lifestyle changes they want.
Kate is a registered nutritionist with the Nutrition Society of New Zealand and is formally qualified with a Bachelors in Sport and Recreation majoring in nutrition and a post graduate Diploma in Health Science.

Apart from her formal qualifications she also undertakes regular professional development through the Metagenics Institute. Metagenics conducts natural supplement research in fields such as cancer, stress, pregnancy and chronic health conditions.
Kate has worked with the National Heart Foundation of New Zealand providing research and support to establish healthy canteens in schools and Early Child Care Centres along with numerous companies and clients to help them reach their goals.
Kate has an extensive background in exercise prescription and high performance training therefore knows how to combine both her nutrition and exercise and sports experience in her personal programmes for clients.